chevron_right

A 3in1 surprise! Movim 0.17.1, Movim Android 0.17.0.0 and Movim Account Panel

Timothée Jaussoin · pubsub.movim.eu / Movim · Sunday, 22 March, 2020 - 15:19 edit · 2 minutes
A bit more than a month after the #Movim 0.17.1 Catalina release I'm pleased to deliver two new releases and a new tool to all the movim.eu users. Let's dive in all those new exciting features.
Movim 0.17.1
This minor #release focuses on a few things. We could call it an "integration release". In fact most of the work done were to help with the new Debian package and for the new Android app release.
Regarding the Debian package, I'd like to personally thanks Dominik George aka Natureshadow from Teckids e.V. and mirabilos for their continuous work on the dependency packaging, patches and general maintenance of the .deb. They were both added in this release on the Core Contributors page. Thanks!
Upload widget improvements
The #Upload #widget, that is used to upload files and pictures during the Posts and Messages publication has been redesigned. You can now drag and drop files from your explorer directly in the drop area. The picture visualization has also been improved and now display more information about it.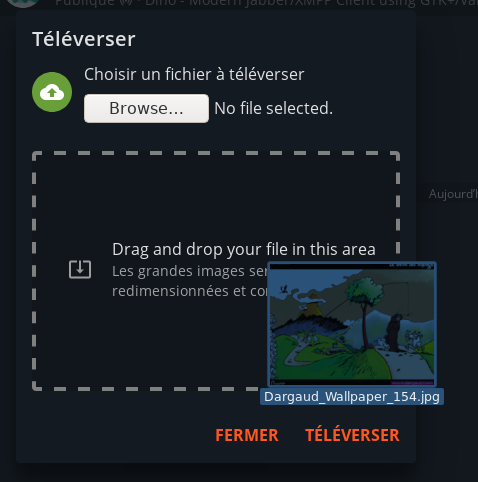 Integration with the new Movim Android release
The Movim #Android app has not been updated for a while. This new release improves the integration experience one step further.
In fact, the top bar is now transparent and integrates with the rest of the user interface. The pod switching button is not shown anymore during the startup process (that was slowing down the launch of the app) but directly in the navigation bar (you will need to upgrade both Movim and Movim Android to handle this feature). This allows Movim to launch in only a few seconds on a standard 4G connection.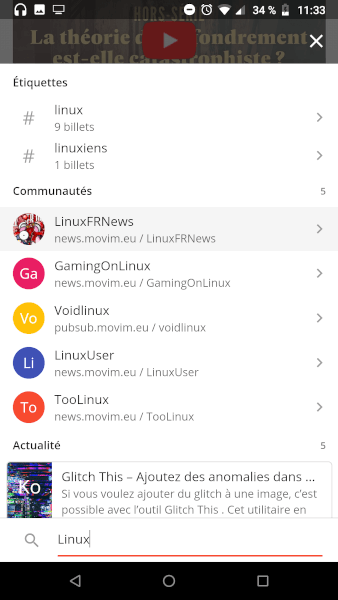 On the Chat page, it is now possible to close the conversations using a simple drag-to-left movement. Similar to what you can find on Telegram for example.
Movim Account Panel
Last but not least, all the movim.eu #XMPP accounts have now access to a new panel. Available on api.movim.eu/accounts it allows some account wise configuration to complete some features unavailable client side.
To authenticate a "one click link" mechanism has been added. Once your identifier entered this authentication link will be send directly by chat allowing you to access your Account Panel.
Through this panel you'll be able to list all the existing files you ever uploaded using your XMPP account, in the future you'll be able to also delete them.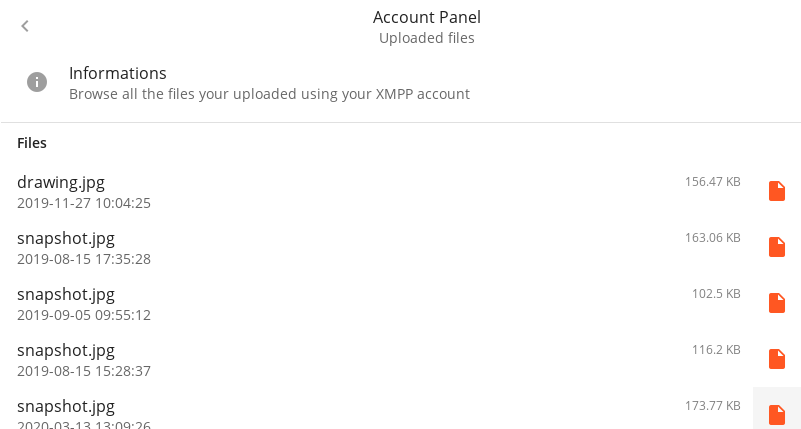 Email to XMPP
This Panel also contains an exclusive feature, the possibility to receive #emails on your XMPP account.
This feature is only working one way, in fact it's our mascot, and now postwoman Miho that will take care of delivering the emails as chat messages directly to you. Please notice that the attachments are not forwarded and we are not applying any form of SPAM filtering on them. The emails are transferred as it in their textual version to you.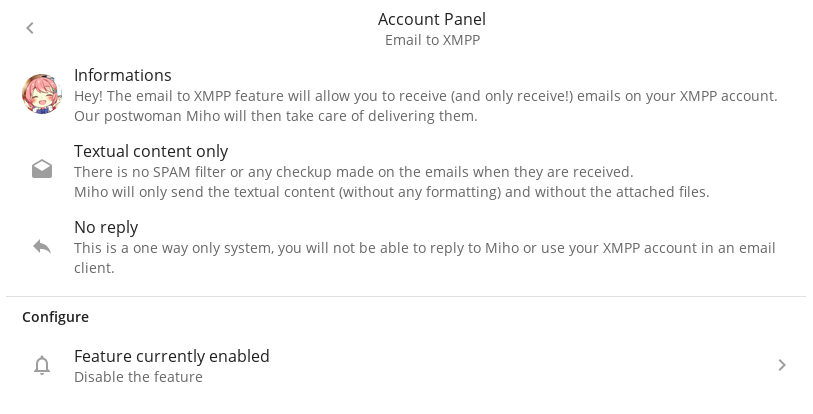 That's all folks! And don't forget, to prevent the spread of the #COVID19, stays safe at home!